We understand that buying or selling a home is more than just a transaction: it's a life-changing experience. That's why our team of highly-seasoned real estate professionals is dedicated to providing exceptional, personalized service for all of our clients. We take great pride in the relationships we build and always work relentlessly on the client's behalf to help them achieve their real estate goals.

Our team of experts represents the best and brightest in the industry, and we're always striving to lead the field in research, innovation, and consumer education. Today's buyers and sellers need a trusted resource that can guide them through the complex world of real estate. With our extensive knowledge and commitment to providing only the best and most timely information to our clients, we are your go-to source for real estate industry insight and advice.


Our Mission Statement:
Our philosophy is simple: clients come first. We pledge to be in constant communication with our clients, keeping them fully informed throughout the entire buying or selling process. We believe that if you're not left with an amazing experience, we haven't done our job. We don't measure success through achievements or awards, but through the satisfaction of our clients.


Shannon Bruins, Team Leader and Listing Specialist: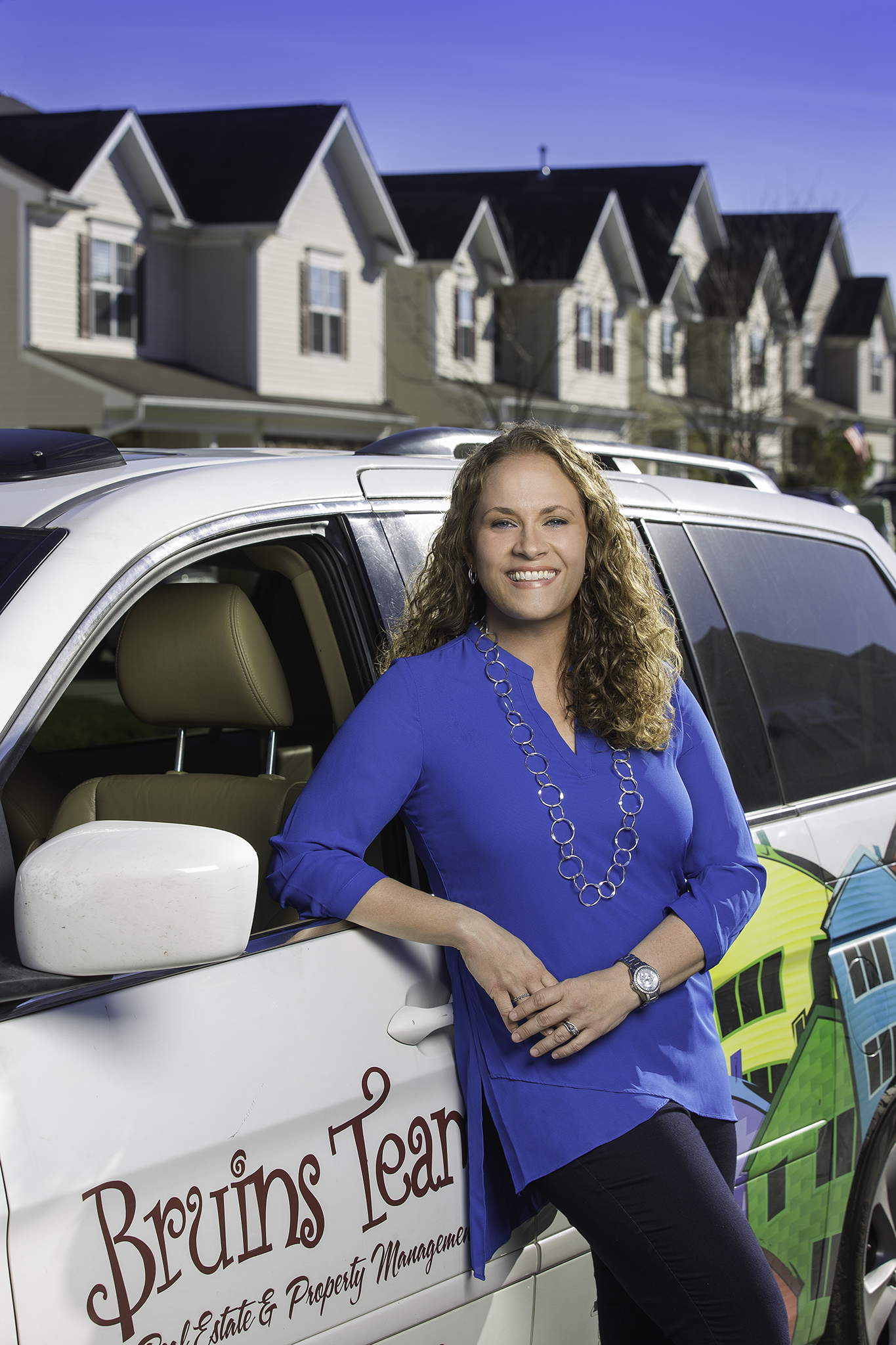 I have enjoyed the real estate business in this area for more than 15 years. My team and I have sold more than 800 homes to people with different needs, dreams and desires…people like you! I have come to understand the main thing that they all had in common was their desire to be treated with respect and honesty.
Early on, I realized that to help our clients succeed, I needed a
support team and a real estate brand that was known and recognized for service and selection. As a former engineer and business owner, I studied the field and found that Keller Williams was the clear winner for my clients, my team and me.
I am confident that together, we will provide you with the best in service, marketing support and communication. Most importantly, we promise a smooth and efficient closing, with no loose ends. Please give us a call so we can get started with yours!

shannonbruins@kw.com | Office: 336-906-8785


Tina Gilpin, Property Manager:
Real estate has been my life and livelihood for nearly 15 years. As a broker and an experienced property manager, I have learned that managing property of any kind depends on long range planning, technical knowledge, engineering, and clear-headed problem solving skills. It also requires a support team capable of managing scores of properties to the satisfaction of the owners and the tenants.

Keller Williams provides the best support possible and helps make my job a bit less challenging. They are prompt, efficient, and cost-conscious. Whether it is day-to-day operations or the occasional emergency, they have the experience and the resources to handle it.
If your property needs a new management team, I am ready to discuss what the Bruins Keller Williams Team can do for you.
bruinsproperties@gmail.com | Office: 336-688-6696
Lindsey Mims, Buyer's Agent
After graduating from college in 2007, I wasn't sure where I was headed but I knew that I wanted to help others achieve their dreams.
Then I discovered Real Estate and I knew I had found my calling. In my first year, I helped 28 families find new homes, which was as big a thrill for me as it was for them!
I was fortunate to have the opportunity to join the Bruins Team at Keller Williams. They showed me the ropes and gave me the marketing support I needed to help buyers succeed in a sellers market. Their advertising, signage and on-line presence is second to none.
Together, we can find a buyer for your home and perhaps a new one for you! Just give me a call.
lindseymims@kw.com | Mobile: 336-907-9318
Aliyah Prontaut, Buyer's Agent
I've had a passion for real estate for almost 20 years. I love helping people find their dream home and assisting them as they navigate the issues and paperwork that can be quite daunting to the new buyer or seller.
That's why I joined the Keller Williams team. They exhibited a clear advantage over many others when it came to assisting buyers through the process with a minimum of snags or conflicts. They help me keep my clients informed and up to date from start to finish so we close on your house as soon as possible.
My specialty is assisting buyers in finding the perfect home in a market that is sometimes short on options. Keller Williams inventory offers more choices and price points than you are likely to find elsewhere. Together, we will find the home of your dreams…. I promise!
aprontaut@kw.com | Mobile: 336-907-9318