You've weighed your options on whether or not to sell your home, you've talked to your friends that successfully sold their homes, and you've heard the horror stories of how frustrating the home-selling process can become. You've heard it all along the way, yet you might be even more unsure of what you need to know when selling your home.
We are going to simplify your confusion by talking about what you should expect during the early stages of the selling process. Last time we talked about what you need to know before selling your house, and in this article, we cover the three main things you should expect when selling your home.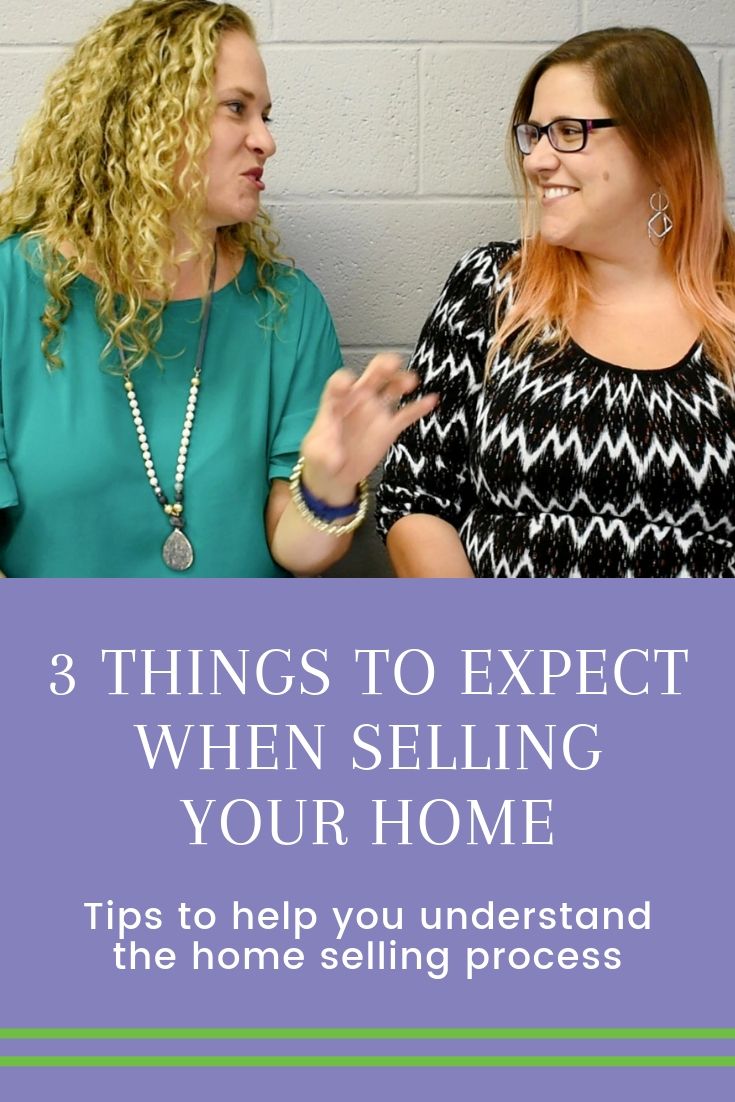 1) Paperwork
There's going to be a little bit of paperwork—and by a little bit, we mean a lot. Paperwork includes things like the contract (the formal agreement you sign to sell your home with the buyer) and the listing agreement (the contract between the real estate broker and the owner of the property for the broker to act on behalf of the owner to sell the property).
While all of the paperwork is important, some papers, like disclosures, are imperative to complete in their entirety. Disclosures are required documents for you to communicate any known defects with your house. A couple of important disclosures are the Residential Property Disclosure and the Mineral and Oil and Gas Rights Disclosure. There are few others depending on the age of the house. So, yes, there's going to be some paperwork that you're going to need to do and we're here to help you do it.
2) Preparation
The second thing you need to expect when selling your house is getting it ready to sell. This is something that everybody gets a little nervous about, but it's really not that big of a deal. In the preparation phase, you make the house clean, neat, and tidy. It doesn't have to be perfect, but you want to get it as good as it can. We, your real estate broker and agent, can help you do that by giving you pointers and encouragement.
At Bruins Realty Group, we look over the property after you prepare it to ensure that it looks its best. We have a professional photographer come out afterwards and take pictures that are essential to the success of selling your home. The pictures need to be great right away, because you have about three seconds to catch the attention of potential buyers. You want the house to look great in the first picture so that we attract our best buyers right away.
3) Showings
The most important thing you need to expect is showing your house. A lot of prep work can go into showings as far as getting your house ready. You get it ready with staging, and then you're going to get it ready for showings.
With showings, you're going to want to be out of the house. If you have pets and you're able to, move your pets out of the house so that buyers can feel comfortable. You want buyers to look around and imagine themselves in that house; you want them to love it as much as you do so that they'll make it their next home.
Conclusion
There are many additional, smaller details involved with your selling your house, but these three tips are very important for you to know beforehand. We hope you find this information helpful, and if you did then we recommend checking out additional articles on our blog. If you would like to know more about how to sell your house, give us a call and we are happy to provide a free consultation.
Contact
If you want to get in touch with us, you can call us at (336) 906-8785 or visit our website
www.bruinsrealtygroup.com
. You can also find more information on our
Facebook
,
Instagram
, and
YouTube
channels. If this post helped you at all, please share it!